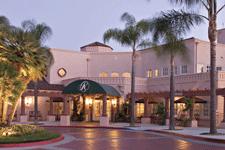 Like some senior living developers, Senior Consulting, LLC, serves in a variety of capacities in senior living development, with a focused interest in Independent Living in select major metropolitan markets. Please see Senior Living Development Plan 2018 for detailed information.
Senior living is a broad term and encompasses Continued Care Retirement Communities (CCRC), Retirement Communities, Independent Living (IL), Senior Housing, Assisted Living (AL) and Memory Care (MC) facilities. Retirement communities for senior living will offer a combination of IL and AL that includes a MC facility or unit. Our team has deep experience in development of all types of senior living. We specialize in working with builders and organizations from non-profit to for-profit that are not experienced in senior living but recognize the opportunity with the growing baby boomer population to enter this business. We offer a variety of services from feasibility studies to establishing project specific teams including a builder, architect, marketing firm, manager, debt financing and equity placement.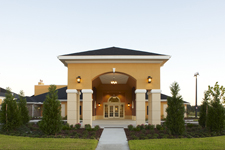 Opportunities in Senior Housing Development
Senior Consulting, LLC (SC), is embracing different models in the emerging and changing Senior Housing industry to meet the needs of the burgeoning senior population and upcoming baby boomer generation. These models include:
– Independent Living that offers optional services and meals. as
– SC has coined the term Active Aging Community for Senior Housing designed to incorporate technology to allow aging in place as an alternative to senior living, but not as an alternative to an Active Adult Community.
– Please see Senior Living Development Plan 2018 for detailed information.
Senior Consulting is looking for the right capital partner, perhaps a multi-family, mixed use or even Senior Housing developer of substance, with the wherewithal to support a development plan for 1,000-2,000 units in projects that are 150-200 units or more depending on the market. We are only considering one such platform for Senior Housing development in the following geographic locations:
– Southeast Senior Housing Platform
– Western Senior Housing Platform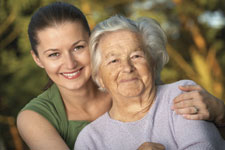 Senior Consulting's CEO, Timothy B. Cassidy, was among the approximately 200 people that attended the first AL conference in 1993. During the 1990's, his Companies consulted and provide co-developer services for approximately 15 clients and partners in a four year period as Assisted Living boomed as a nursing home alternative. Clearly, after a decade plus of much slower paced development, with the aging population and a focus on Assisted Living private pay residents including many for Alzheimer's residents or Memory Care, we are more than halfway through the second boom in Assisted Living and Memory Care development. The team at Senior Consulting can provide that needed guidance that always begins with a quality Market Analysis.
Independent Living differs from Senior Housing in that residents are provided varied packages of services beyond an apartment, including but not limited to meals, optional care giving services, housekeeping and others. There is clearly a great need and demand for both Independent Living and Senior Housing nationwide for residents of all income levels. Independent Living development in higher income areas requires substantial amenity packages based on a thorough and in-depth market analysis. There are a variety of funding options for Independent Living and Senior Housing, although fewer than available for Assisted Living Development. Therefore, it is even more important to add an experienced development consultant to the team early on when considering Independent Living development.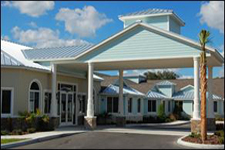 Our senior living development services are comprehensive, including but not limited to:
RFQ/RFPs to assemble the best senior living team

As needed senior living consulting services in operations, marketing, risk management and other directives for existing facilities and new developments
We understand the need to be flexible in helping experienced senior living clients and those new to the business in guiding them through the process to take advantage of what we feel is the emerging boom in senior living development and available capital for senior living projects.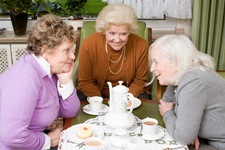 Typically most of our engagements begin with a Market/Feasibility Study or, in many cases multiple studies. While there is a growing need for Assisted Living and Memory Care facilities that is more frequent than the need for Independent Living or CCRCs, these opportunities do not exist in many markets. There are opportunities in middle to high income demographics for Memory Care in the majority of larger markets. One approach is to conduct three to five Feasibility Studies in an extended market area as almost assuredly we will identify at least one or two senior living development opportunities.
Once we conduct a feasibility study we can proceed to development and funding stages. Ask us for a free consultation.